Queer Tango Lessons, Beginner Series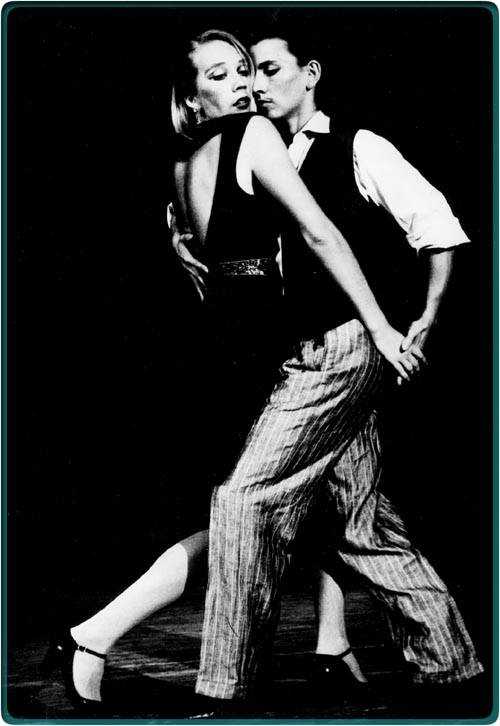 This beginner series will be offered before the Tango Desperados Practica that takes place on Monday nights. Join us for open-role queer tango instruction. Stay for the practica, if you like, without paying extra. Most evenings I will stay for the practica and be available for additional questions.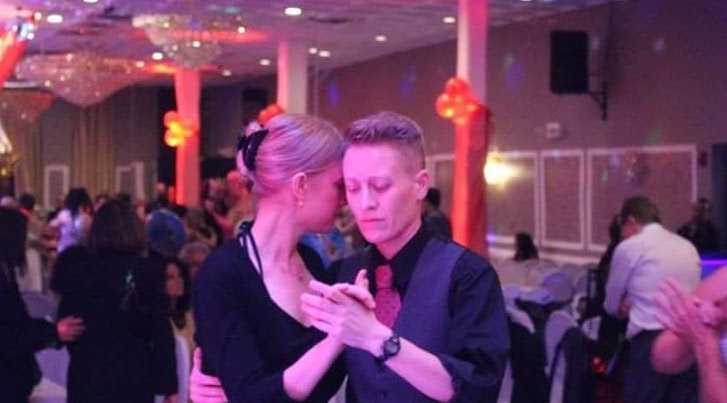 We will learn
The basics of walking for both leads and follows
The basics of tango's movement system
What this movement system means within the embrace (how to "speak" tango and have a conversation)
Basic codigos for attending milongas
How and where to learn more
What you should expect
Everyone will lead and follow. If you don't have a strong preference, consider this series your opportunity to decide which role you want to focus on in subsequent series.
Everyone will switch partners regularly, so if you come with a partner or date, expect to work with and touch other people.
Everyone will honor preferred pronous when requested.
Lesbians in particular come to queer events expecting not to be objectified. Participants should comport themselves in accordance with this normally implicit rule. Tango instruction requires that we touch one another, and this can leave us feeling extra vulnerable. Please be considerate and respectful with others so our learning space can be as safe as possible.
Things to know about learning tango:
You don't need to buy expensive shoes to take lessons, but you should wear shoes with non-marking, flexible soles. The forefoot of the shoe sole should slide easily on a wood floor. Big boot soles will hold you back and may hurt others' toes. Very high or stiff-soled heels will also hold you back. In a pinch, plain old cotton socks will work far better than restrictive shoes.
For beginners, tango instruction works better when conducted in a stepwise fashion, where each lesson builds on prior learning. If you need to miss the first week, that's alright, but if you want to start in the third week, you will need to be a quick study.
The learning curve for leading is much steeper than for following. If you come with a partner and each prefer a role, expect the follower to initially progress much faster.
It can take several weeks for the body to "lay in" or "integrate" new movement patterns. Expect to feel challenged or mentally tired after a lesson. Don't give up! And don't be surprised when you suddenly "understand" a lesson two weeks later.
Things to know about this series
$10 of your fee goes to Tango Desperados, who have provided this space to use before the práctica starts at 7:30. For the duration of the course, you can stay for the práctica without paying an additional fee.
Many thanks to those assisting me in this endeavor:
Tango Desperados Michael Kane and Scott Chase, sponsors of the Monday night práctica
Gerry Girouard will be assisting me when available
Terry Holten for event planning and general advice
Other resources
Image Credits
"Brigitta Winkler and Agelika[?] dance tango in the 1980s", Queer Tango Archive